Sponsored by: This could be you!
Upcoming DNG Events
Upcoming DNG Events
November 2
Kiddush generously sponsored by Barbara and Erwin Epstein in honor of Barbara's special birthday.
November 7
Judaism: The Ultimate Martial Art - an inspirational and enlightening evening with extreme martial artist, meditation expert, and Torah scholar Rabbi Dov Ber Cohen. Presented by CTN. Reservations here.
November 9
Pink Shabbat with Eve Reingold Kleinerman, Illinois Regional Director of Sharsheret - learn about identifying signs of risk and how to best support family and friends during illness.


November 10
DNG Goes to the Movies: Chicago Festival of Israeli Cinema - "Tel Aviv on Fire" at the Arclight Theater in the Glen followed by a light dinner and discussion at DNG. Click here to buy tickets from DNG. For more information, please
contact Barbara Epstein.


November 15-16
Worldwide Shabbat Experience with Shabbat Project - join over one million Shabbat Project participants around the world by hosting Shabbat meals with friends in your home.


November 22-23
Emma Katz, Community Scholar at NILI - Shabbat dinner and shiurim including an afternoon women's seudah shlishit
hosted by a DNG member. Co-sponsored with YU Torah Mitzion Kollel.
November 23
Kiddush generously sponsored by Leslie and Tom Silverstein in honor of the yahrzeit of Marilyn Ross, Leslie's mother
Recent DNG Events
October 21, 8:30 pm
Simchat Torah dinner - after a spirited evening of hakafot Torah celebrations, we will conclude with a communal dinner. Sponsored by DNG Sisterhood.
October 22
Simchat Torah lunch for the entire family after a joyful morning of davening and dancing. Sponsored by DNG Sisterhood.

​​​​​​​​​​​​​​
October 19, 3:30 pm
DNG sukkah hop - Join us for afternoon fun and food plus games for the kids first at the home of Lynn and Jerry Cherney then at the home of Bryna and Rabbi Fox. Sponsored by DNG Sisterhood.


September
Food drive at DNG to support The Ark
September 30, 10am
An Invitation to Rosh Hashana
If there's anyone you know new to the High Holiday experience who would like a taste, please invite them to take a
moment to bask in the joy of Rosh Hashanah with Rabbi Yehoshua Karsh as he leads a brief session to begin the new
year, including time for mediation and reflection, followed by a festive kiddush.
September 24, 8pm
Pre-Rosh Hashana learning with Rabbi Reuven Brand at the home of Leslie and Tom Silverstein
September 18
Taste of Rosh Hashana, presented by CTN with DNG. Contact info@torahnetwork.org for more information or click here to register.
September 14
Kiddush generously sponsored by Stephanie and Michael Fox in honor of the birth of daughter Paige Deborah
September 7
Kiddush generously sponsored by Liz and David Geifman in honor of Isaac's 16th birthday
September 6-7
Shabbaton with Rabbi Yona Reiss of the CRC
August 31
Kiddush generously sponsored by Iris and Joe Fagan in honor of their anniversary
August 24
DNG Sisterhood book group
The Choice: Embrace the Possible by Dr. Edith Eva Eger
August 24
Kiddush generously sponsored by Leslie and Tom Silverstein in honor of their anniversary


August 21, 8p
DNG Sisterhood annual meeting
August 18, 4-5:30 pm
Kids' back-to-school party: Kids are invited to DNG on for a Torah scavenger hunt, ice cream, and stories. Fun and
prizes for kids of all ages! RSVP to Rabbi Fox.
August 17
Kiddush generously sponsored by Rabbi Yehoshua Karsh and family
August 17
Special dvar Torah by Rabbi Michael Friedman from Dallas, Texas, head of Nafshi
August 16
Pre-Shabbat grill and guitar nachamu kumsitz featuring Rabbi Mike Friedman and Shauli Karsh, 6:00 pm
August 11
DNG visit to the Illinois Holocaust Museum for Tisha B'Av. Purchase tickets here. Highlights include hologram exhibit at 2pm facilitated by Rikki Drexler and Noa Mishell. Self-guided tour of the museum before and after the hologram exhibit.
August 11
6:00 pm screening of "Who Will Write Our History," a fascinating story of Emanuel Ringelblum and the Oyneg Shabbos, a group of Jews who defied the Nazis by recording the truthful accounting of the happenings around them.
August 3
Kiddush generously sponsored by Debbie and David Dobkin in honor of family birthdays
July 13
All-shul book club: Man's Search for Meaning (Viktor Frankl)
July 6
Kiddush generously sponsored by Marilyn and Rabbi James Gordon in honor of Max Gordon's aufruf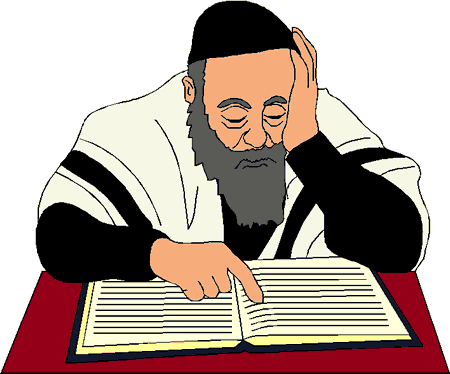 June 21-22
Shabbaton with scholar-in-residence Rabbi Haim Jachter
See more in the DNG events archive.
Wed, November 13 2019
15 Cheshvan 5780
Today's Calendar
Daf Yomi

: 5:30a
Shacharit

: 6:30a
DNG office open (subject to change)

: 10:00a
Maariv
: 7:00p
---
Upcoming Programs & Events
---
This week's Torah portion is

Parshas Vayera
Candle Lighting
Havdalah
Motzei Shabbos, Nov 16, 5:14p
Shabbos Mevarchim
View Calendar
Zmanim
Alos Hashachar
5:13a
Earliest Tallis
5:45a
Netz (Sunrise)
6:34a
Latest Shema
9:04a
Zman Tefillah
9:55a
Chatzos (Midday)
11:36a
Mincha Gedola
12:01p
Mincha Ketana
2:31p
Plag HaMincha
3:34p
Shkiah (Sunset)
4:37p
Tzais Hakochavim
5:16p
More >>
Wed, November 13 2019 15 Cheshvan 5780