DNG Events Archive
August 31
Kiddush generously sponsored by Iris and Joe Fagan in honor of their anniversary
August 24
DNG Sisterhood book group
The Choice: Embrace the Possible by Dr. Edith Eva Eger
August 24
Kiddush generously sponsored by Leslie and Tom Silverstein in honor of their anniversary


August 21, 8p
DNG Sisterhood annual meeting
August 18, 4-5:30 pm
Kids' back-to-school party: Kids are invited to DNG on for a Torah scavenger hunt, ice cream, and stories. Fun and
prizes for kids of all ages! RSVP to Rabbi Fox.
August 17
Kiddush generously sponsored by Rabbi Yehoshua Karsh and family
August 17
Special dvar Torah by Rabbi Michael Friedman from Dallas, Texas, head of Nafshi
August 16
Pre-Shabbat grill and guitar nachamu kumsitz featuring Rabbi Mike Friedman and Shauli Karsh, 6:00 pm
August 11
DNG visit to the Illinois Holocaust Museum for Tisha B'Av. Purchase tickets here. Highlights include hologram exhibit at 2pm facilitated by Rikki Drexler and Noa Mishell. Self-guided tour of the museum before and after the hologram exhibit.
August 11
6:00 pm screening of "Who Will Write Our History," a fascinating story of Emanuel Ringelblum and the Oyneg Shabbos, a group of Jews who defied the Nazis by recording the truthful accounting of the happenings around them.
August 3
Kiddush generously sponsored by Debbie and David Dobkin in honor of family birthdays
July 13
All-shul book club: Man's Search for Meaning (Viktor Frankl)
July 6
Kiddush generously sponsored by Marilyn and Rabbi James Gordon in honor of Max Gordon's aufruf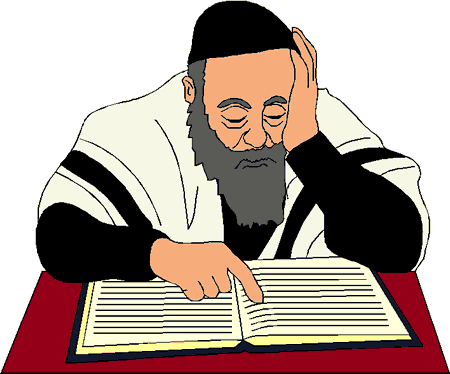 June 21-22
Shabbaton with scholar-in-residence Rabbi Haim Jachter
June 15
Kiddush generously sponsored by Howard Saretsky in honor of the anniversary of his bar mitzvah
June 14
Visit with veterans of AFIWDF (American Friends of Israel War Disabled Foundation) and Rabbi Fox.
Lunch included free of charge, but rsvp needed by Tuesday, June 11.
June 8-10
Shavuot activities
June 8
Torah Project Recognition Kiddush
May 23
Lag B'Omer celebration at DNG
May 19
7:30 pm - Glenbrook Mikvah presents The Marriage Challenge: Take Your Marriage from Ordinary to Extraordinary in 30 Days with Adina Stillerman, director of women's education at YEHUDI in Miami Beach. For women only.
May 18
Kiddush generously sponsored by Tamara and Shaya Avner in celebration of their daughter Emma's first birthday
May 10-11
Chai Lifeline Shabbaton, hosted by DNG
There will be a Shabbat dinner Friday night and a kiddush lunch Saturday. To make reservations for Shabbat dinner, please click here.
May 8
Wednesday is Yom Hazikaron (Israel Remembrance Day), and Thursday is Yom Ha'atzmaut (Israel
Independence Day). Join us Wednesday as we commemorate both days, transitioning from the somber to the joyous. Start time is 7:20 pm for mincha, a short program, a joyous and celebratory maariv, then light Israeli dinner.
May 1, 7:30 pm
Yom HaShoah program with Holocaust survivor Lothar Kahn. Presented by DNG and YUTMK; contact info@mcjl.org
for more details
April 14
Hagalas keilim outside Glenbrook Mikvah; for more information, please visit https://www.glenbrookmikvah.org/hagalah/
April 9
Women's pre-Pesach yoga led by Liz Geifman; please bring a mat or towel and $5
April 7
Experiential seder workshop with YUTMK
March 26
My Israel Home: Considering Buying a Home in Israel? Top 10 Things to Know with Gedaliah Borvick
March 21
Purim seudah
March 20
Purim party - maariv and Megillah reading, light meal, costume parade
March 18
Medical halacha: Halachic perspectives on alternative medicine with Rabbi Aaron Kraft

March 16

Special Shabbat guests: Rabbi Ari and Rebecca Zucker from YU Torah Mitzion Kollel


March 14
Chicago Torah Network presents "The Last Laugh" at DNG with Rabbi Menachem Nissel. For more details contact rabbikatz@torahnetwork.org or rabbideutsch@torahnetwork.org.
March 2
Four Rabbis Walk Into A Shul...
An evening of Torah learning with a variety of rabbis followed by a reception.
February 23
Sisterhood book group
The Immortalists by Chloe Benjamin. Discussion will be led by Emily Dvorin. For more information, please
contact Barbara Epstein bmepstein@comcast.net.


February 23
Kids Shabbos party and learning at Bryna and Rabbi Fox's home

February 19
NILI - Hide & Seek: Lessions from Queen Esther
Presented by DNG and YU Torah Mitzion Kollel of Chicago with Tamar Shames
February 17, 9:30a
Shiur and Shmear: "Does G-d Really Want To Hear Me Again?" with Rabbi Yehuda Meyers
Presented by DNG and YU Torah Mitzion Kollel of Chicago
February 9
Israeli movie night
Presented by DNG and YU Torah Mitzion Kollel of Chicago
January 5
Living Torah: motzei Shabbat with Rabbi Dr. Ari Sytner
Presented by DNG and YU Torah Mitzion Kollel of Chicago
December 21-22
Shabbaton with Rabbi Kalman Worch
TLC and DNG present Rabbi Kalman Worch in a weekend of inspiring presentations, Shabbat dinner, Shabbat sermon, and lunch presentation. This program is sponsored in loving memory of Bunny Oberlander.
December 16
Active threat training
Learn what to do in the event of an active threat at DNG. Led by Captain Tony Taylor, a tactical officer with over three decades of experience.
December 10
MCJL presents "Too Much Information? Genetic Screening and Halacha" with Rabbi Aaron Kraft

December 8
Kiddush generously co-sponsored by Barbara and Erwin Epstein in honor of Erwin's special birthday and the 30th yahrzeit of Erwin's father, Louis N. Epstein and by Jerry Pollard to commemorate the anniversary of the yahrzeit of his beloved wife, Jackie
December 2
DNG Hanukkah party including candle lighting, dinner, and family fun featuring active games led by FunWizz, crafts, cookie decorating and more!
November 26
"Too much information: Genetic screening and halacha" with Rabbi Aaron Kraft
November 24
Shabbat schmooze with Rabbi Fox for graduate, college, and upperclass high school students
November 17
Sisterhood book club following kiddush: The Secret Chord by Geraldine Brooks
Tue, August 3 2021 25 Av 5781